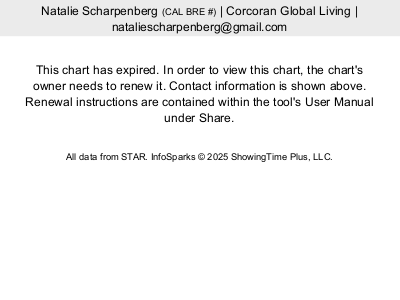 The Tahoe Island Dr & Tahoe Island Park neighborhoods are both popular areas located just off the entrance into Tahoe Keys. These two areas both saw mostly positive notes in the categories that we follow. However, what is very interesting is that these neighboring areas also had experienced some "opposites". Let's take a look.
Tahoe Island Drive had about a 2% increase in the median and average sold price. Homes for sale decreased by about 28.6% while closed sales had no change. New listings had a 8.3% decrease while the pending sales had a 3.1% increase. The median days on market are down 1.3% and the average days on market are down 8.2%.
Tahoe Island Park had a 12% average sold price increase and a 13.3% median sold price increase. The amount of homes for sale was down 55.6% while the closed sales were up 45.5%. New listings were down 9.1% while pending sales were up 50%. The median days on market were up 1.4% while the average days on market were up 9.2%.
These two areas are definitely in a seller's market right now, which is not shocking given the close proximity to Tahoe Keys AND South Lake Tahoe in general. Tahoe Island Drive is at a 1.6 supply while Tahoe Island Park is at a 1.5 supply. A balanced market needs a 6 month supply and anything less than 4 is considered a seller's market. If you are looking for properties in this area, don't move slowly if something comes on the market in your price range!
| Tahoe Island Dr Market Comparison | 2017 | 2016 |
| --- | --- | --- |
| Number of Sales | 33 | 33 |
| Median Home Price | $395,500 | $389,000 |
| Average Home Price | $446,439 | $437,803 |
| Average List to Sale Ratio | 97.7% | 97.4% |
| Average Dollar Per Square Foot | $311 | $287 |
| Days on the Market | 76 | 77 |
| Month Supply | 1.6 | 2.0 |
| Tahoe Island Park Market Comparison | 2017 | 2016 |
| --- | --- | --- |
| Number of Sales | 32 | 22 |
| Median Home Price | $442,500 | $390,500 |
| Average Home Price | $454,891 | $406,068 |
| Average List to Sale Ratio | 98.9% | 96.9% |
| Average Dollar Per Square Foot | $319 | $276 |
| Days on the Market | 75 | 74 |
| Month Supply | 1.5 | 4.1 |