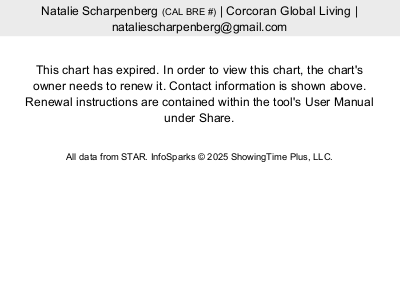 If you are thinking of listing or purchasing homes for sale in South Lake Tahoe, the current market report is in! Knowing the state of our current South Lake Tahoe real estate market can make or break your experience when it comes to buying or selling. In fact, you stand to benefit from knowing this information regardless of what side of the transaction you are on. As a buyer, you have the resources to craft a competitive offer. As a seller, you have the resources to prepare your listing appropriately AND choose a market appropriate list price. The most accurate way to get this information is from a South Lake Tahoe realtor. We use the local multiple listing service to ensure our reporting is up to date and accurate. So how is our local area doing? Let's take a look!
Good news for those interested in putting their homes for sale in South Lake Tahoe on the market! Sold prices are up, for both the median and the average. Not only are they up from this time last year, but they are up from just last month! The average is up 8% at $536,325. The median is up 9% at $445,000. Keep in mind these prices are for South Lake Tahoe in general. Each neighborhood has their own market report so the stats vary from area to area. This is why it is always important to chat with your South Lake Tahoe realtor. Just because your friend's house is similar and listed for a certain number in Tahoe Keys doesn't mean your home in Bijou Pines will fetch the same number.
If you are trying to figure out a way to gauge your negotiation power, a great tool that we recommend using is the percentage of list price. This tells you what percentage of the asking prices South Lake Tahoe homes for sale are getting. Currently, the average is up 0.1% at 97.8%.
As far as inventory levels go, homes for sale in South Lake Tahoe are down 1.3% at 220 from last years 223. New listings are up 9.8%, which is great news for buyers. Although, closed sales are down 5.2% along with pending sales, which are down 2.8%. Our current month supply continues to inch up. We are at a 3.7 month supply. Anything less than 4 is a seller's market and a balanced market needs 6. We are currently in a seller's market.
Whether you are looking for more information on South Lake Tahoe real estate, or need a South Lake Tahoe realtor, give us a call. We would be happy to help!
| South Lake Tahoe Market Report | 2018 | 2017 |
| --- | --- | --- |
| Number of Closed Residential Sales | 72 | 73 |
| Median Home Sales Price | $445,000 | $408,375 |
| Average Home Sales Price | $536,325 | $496,373 |
| Average List to Sale Ratio | 97.8% | 97.7% |
| Median Dollar Per Square Foot | $319 | $287 |
| Average Days on the Market | 101 | 118 |
| Month Supply | 3.7 | 3.5 |