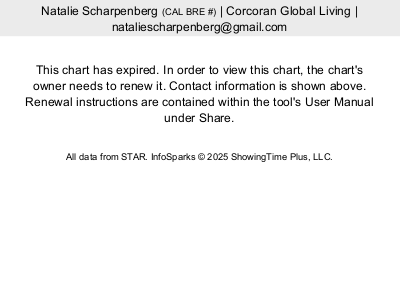 In order to be an informed buyer or seller, it is really important for both parties to do their homework. When making any financial decision, you want to have all the facts so you can be strategic. When homeowners list their South Lake Tahoe homes for sale, the goal is usually a quick sale and for the most amount of money. When a buyer is looking at South Lake Tahoe homes for sale, their goal is usually finding the home that checks all the boxes and for the best price too. When you know what homes are selling for in your neighborhood and how fast, as well as the market in general, you can make smart decisions. Your South Lake Tahoe realtor is one of the best people to not only give you this information, but also help you throughout the transaction and beyond. So how is the South Lake Tahoe real estate market looking? Let's check out the numbers.
Both the average and median sold prices for South Lake Tahoe homes for sale are up compared to this time last year. The average is up 4.5% at $544,096 and the median is up 4.8% at $450,000. The percentage of list price is down a bit at 97.2%. The median days on market is 77 while the average is 102. This isn't incredibly fast which is interesting considering that our month supply is at a 3.9. Anything less than 4 is considered a seller's market while anything 6 or over is considered balanced. That could be changing as inventory continues to increase at 8.4% while new listings have gone up 6.2%. These numbers are not drastic but it will be interesting to see how things transpire over the course of the next few months. Pending sales have decreased 1.4% and closed sales have gone down 2.9%.
It is important to note that this market report is for South Lake Tahoe real estate in general. Each neighborhood has their own market report so if you have a specific area, or a few, that you are interested in, be sure to tell your South Lake Tahoe realtor. They can provide you with a custom market analysis so you know how much to list at or how your buying power is impacted. If you have more questions, feel free to reach out. As established South Lake Tahoe realtors, we would be happy to help!
| South Lake Tahoe Market Report | 2018 | 2017 |
| --- | --- | --- |
| Number of Closed Residential Sales | 53 | 71 |
| Median Home Sales Price | $450,000 | $450,000 |
| Average Home Sales Price | $544,096 | $520,886 |
| Average List to Sale Ratio | 97.2% | 97.9% |
| Median Dollar Per Square Foot | $310 | $314 |
| Average Days on the Market | 102 | 103 |
| Month Supply | 3.9 | 3.5 |